About Us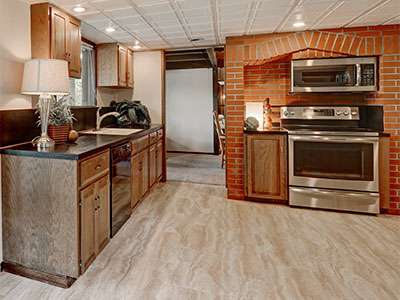 Kitchen & Bath Solutions is a full-service bath and kitchen remodeling company located in Damascus, Virginia. From our base here, we serve clients here and in the surrounding areas. We are a division of Neal Ragan, a well-established hardscaping company (also located in Damascus) and have extensive experience handling all types of kitchen and bathroom remodeling projects.

Whether you need some essential upgrades, partial or complete remodeling services, we can help. Our expertise lies in providing high-grade services at cost-effective pricing. We have the skills, expertise, and resources to offer our clients unique, customized bathroom and kitchen designs and plans. We are proud that we have many returning customers who contact us any time they want any kitchen or bathroom renovations, remodels, and upgrades.

We offer a range of solutions such as Kitchen Remodels, Kitchen Cabinet Installation, Counter Top Installation, and Remodel & Sink Installations. Our innovative Kitchen & Bath Designs, Bathroom Flooring Installation, Bathroom Shower Installation, and Specialty Lighting ensure that all our Bathroom Remodel solutions add value to your home.

We source the best grade materials from local suppliers, and our seasoned tradespeople complete the installation to industry standards. We cover all our work with warranties so you can be sure that all the work we do is of high quality. As mentioned, we focus on providing our clients excellent quality but maintain competitive pricing. As skilled, experienced, and dynamic professionals, we offer our clients the best kitchen and bath remodels.

Our team is proactive in its approach, systematic while handling projects, and ensures that every element and feature is of high quality and installed perfectly. The designers, supervisors, project managers, and tradespeople work in tandem, providing the best services to our clients. The Kitchen & Bath Solutions team looks forward to working with you on your next project.
We Provide Services to the Following Cities, Towns and Surrounding Regions of VA and TN: